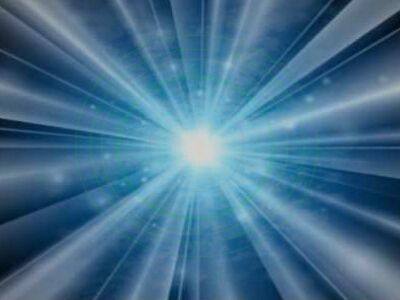 2017-01-21 - My New Spiritual System
Here it is: My New Spiritual System integrating my new concepts of life and death and most other findings I have done on my path to enlightenment. Important to notice is that my definition of enlightenment is an evolving spiral towards all knowing not a fixed state as described by most New Agers and Satanists. The conventional form of enlightenment is just about an unconditioned state. My definition of enlightenment is that conventional enlightenment is just the beginning.

This process is described in esoteric teachings in great detail and is not contradicting my own findings. In fact esotericism describes this evolutionary process to the same degree. When I differ I don't contradict these teachings. I have just gone very deep into the heart of the matter to find that I'm exactly like this myself. I have found out (This is a major point in my own research) that life is depending upon death to vitalize itself. That life without death tend to become too artificial, too much dependent on artificial structure. And in the same way death without life amounts to a blank state. Without thought, action and emotion. Balance is the key to success.

It's a new spiritual system. But it has been validated by other dark occultists on the net. In esoteric teachers from all times and also confirmed by modern quantum physics. I have tried and tested this system myself for several years. Some of the points I will mention haven't been tested equally long as others but everything points in the same direction. And that is that everything generally believed about spirituality is plain wrong. Everything is the absolute opposite.

As an example:

One of the most important things for a dark occultist is to take care of the physical body. Work for physical and mental health, earn money and get involved in a true life relationship. Romantic or otherwise. The physical emanates from within. From perception of the subject and is not contradicting spirituality but completely otherwise. The Gnostics had a point though: That one can get overly dependent on the physical and lose grasp of one's true nature. Again balance is the key. Balance of all aspects of life. I found this out for sure during my countless trips around the globe.

I also present links to past research and offer step by step instructions of how to implement these changes to one's life. It is not dogmatic rules but creative suggestions. As always personal life experience is the rule not the exception. True life experience combined with logical thinking. Building a spiritual system on the hard facts of research and spiritual science. Getting confirmation from serious individuals on the same path.

I offer links to recent writings. With explanations as to why these writings can help one to overcome emotional blocks to the source of deep knowing. Writings combined with newly composed progressive rock music to not just reflect upon intellectual concepts but also experience emotional realities.

Here is the link to My New Spiritual System available to read for anyone with a PDF-reader:

My New Spiritual System



---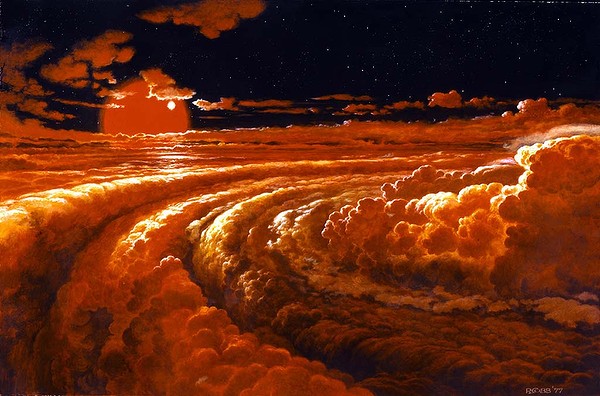 2016-11-22 - Ascension
I'm working on the general structure and details of my coming novel Ascension. This will be an epic work telling the truth of my latest life experience living close to nature in Sweden and having new adventures in southern Spain and northern Morocco. I can promise you an epic journey into an alien world and a new approach to pure observation, logical thinking, relations, being and creativity. It is about a complex information quest of two government informers working in cooperation with the united space agency in the future. Searching for new solutions to complex problems tormenting mankind.

It is a work I have been working on for almost a year. A passion project. It will not be science-fiction of pure fantasy. But written to assist my readers concerning real problems applicable in the real world. The question of living. Presenting a new life philosophy. Exploring new modes of learning built on real life experience and connecting to deep philosophy. I can promise my readers a great sense of wonder, careful plotting, good characterization and cutting edge content.

With a focus on realism not much unlike the classic science-fiction writers in the past.

It is the story of Alice Sipher and Trent Montgomery coming to the planetary reserve of Ascension to rethink the doings and ways of man. As humanity has colonized the whole universe within acceptable distances and destroyed the original environments. Humanity has built a failed future upon artificial environments, body augmentations and advanced technology. Ascension (As the planet is called due to ecological factors) is the only planet left alone in its original shape. Deemed "Protected" by the United Space Agency and hosting original forms of alien life.

The question is the question if the two government informers will find new solutions to the problems of mankind. As they have a nice break of environment to propel their consciousness into a more creative state.

Will they succeed on their mission?



---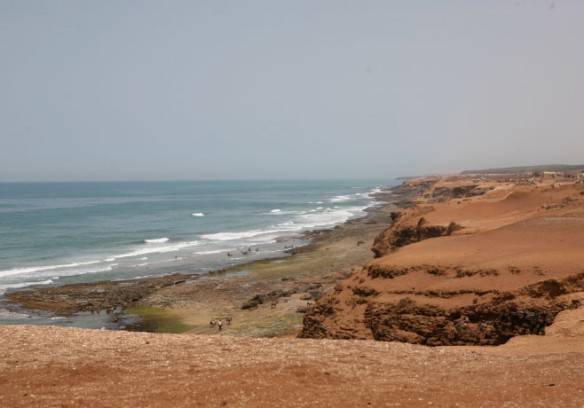 2016-11-03 - Tangier, Morocco
I felt like a black skipper. Taking the ferry from Algeciras, Spain to Tangier Med, Morocco. Strange circumstances were playing tricks on my psyche as the ferry laid out from land. It had to do with the trials and travails I endured on land before the ferry trip. I was torn down by countless scares in the harbour area close to the centre of the city Algeciras, Spain. Several imaginary fears: Fears of meeting a new mix of cultures. African youngsters on the streets looking quite threatening, the new smells and the different Spaniards. I slept outside a night where my temper were coming low but it became a night too much. Fatigue was taking over the major part of my body. I had walked the walks in alien lands but these lands presented more struggles than opportunities.

Finally I entered a hostel and slept for several days.

Before the actual journey to Tangier Med I was quite shocked to find out about the ways of the seaport staff that reinsured me I had the right papers, that my passport would be stamped at a chosen location and that I needed no visa. But as I passed the security check it was revealed that I needed a visa anyhow! I was taken to the seaport security office where the police checked my papers and finally proclaimed (This was five minutes before the ship would leave!) that I didn't need a visa after all. I was a Swedish citizen. I left for the ship, almost running and thought about the passport stamp. That I didn't get it at the chosen location. Nobody seemed to care but I just knew that this might lead to a new problem. I passed security check once again and finally entered the ship. And to my great surprise the passport could be stamped on the ship not on the chosen location at the seaport. Contrary to given information.

It all ended spectacularly though as the ship left the seaport to travel the distance between Algeciras, Spain and Tangier Med, Morocco. The ship passed the rock of Gibraltar, entered the open sea to pass several large ships with goods from other continents. It made me think of movies I had seen. Especially the new King Kong movie by Peter Jackson. It was the smell of sea, a sunny day and a sense of true adventure. Never before had I felt so at ease in my environment. It was as if the previous journey had made the fears melt away inside. All suffering, all no-knowing of what to expect the coming days.

At the Algeciras seaside area I had gone through a personal development procedure. I had confronted my fears again and again until I finally came to the conclusion that I couldn't dare to care anymore. One had to realize that the fear of the unknown and even a possible death always was lurking around the corner. Always. Not only in Algeciras but previously in Sweden and on all other journeys around the globe.

Living with death as a fact of life. And that life without death is no true life.

A rewarding scenario was playing out at sea in front of me later. Several ships going in different trajectories. The smell in the air, the sea birds singing and the blinding sun in front of me. Reflecting sunlight from the watery waves and finally seeing the coast of Africa giving me strange sensations of something exotic. It was a defining moment of my life. As I reflected upon the monumental importance of the place. The importance for the British naval forces to seize power on Gibraltar to control the entire region of the Mediterranean Sea for economic factors.

The ones controlling the trade controlled the entire economy of the region.

Later, as I walked the African environments in Tangier, Morocco, I came to see that the historical importance of the place was interrelated with the success of my own journey. That I came to power as a free individual. Having hardships and several internal wars. But moving beyond it as a lone conquer. Finding solace.

In the national park close to Tangier I found ways of forgotten palaces in the jungle. Surprise places where I almost lost my nerve due to the heavy burden of sunlight and physical travails. But I finally entered a beautiful road and came to a strange area where many guards where standing close to the road to inspect tourists. I didn't know about it. But I was on the road to the king's home and I was checked about it later.

I had come to the last strip of my new voyage. Where I realized that this strange occurrence was something I had built up in myself. As a reality creator changing perception according to occult science. I took it a little bit too far once again but I had a sensation of a huge elevation. As I had done the walks, changed perception within and finally had had the latest proof of my occult creation. Easing down later in the hostel to realize I needed more rest.

Days passed in a surreal state where I longed home and had several rewarding conversations with backpackers at the hostel. I wanted to start the writing of my new novel Ascension (A book I'm working on now) and had some sleep and peace of mind. This journey ended in the end of October 2016 with a long journey with aeroplanes to the huge airports of Madrid and London. Where I walked for several kilometres to navigate the different terminals and sections.

Finally entering Arlanda airport, Sweden through air.

I had done it after all.



---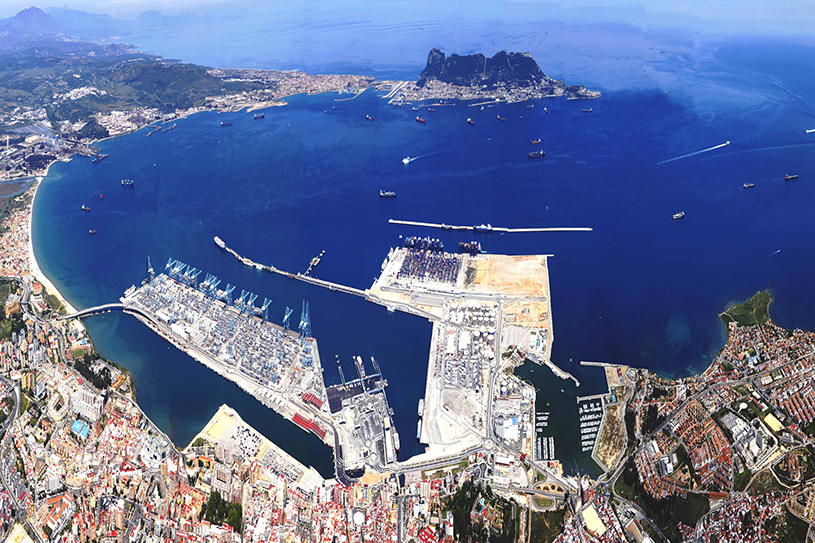 2016-10-13 - Algeciras, Spain
What a journey!

I went by local bus rides from Ubrique, Spain to Algeciras, Spain. The Spanish city close to Gibraltar which you can see on the picture. It was a tuff ride with not much sleep but I found some in Jerez close to the train station. The bus network in southern Spain does not work as in Sweden. No ticket booths and timetables and bus changes without notice.

The hardest thing is the cultural shock and the everlasting presence of the unknown. Not knowing is the deepest fear. But I have learned a lot. Much more so than in South East Asia. I have learned to trust myself more, to give up all fake ambitions. (Intellectual first and foremost) To give myself the rest I need and never rush it. Thinking straight and clear. Finding pleasure in my own way not related to other's people variant of success.

It was the philosophy of no-ambitions (especially intellectual ones) that saved this journey.

My next goal is to take the ferry from Algeciras to Tangier, Morocco. Spending a couple of nights in Tangier then taking the train to Casablanca and then onwards to Marrakech.

I'm writing on my new novel Morbid Satisfaction with the old project title Ascension about two government informers put to the test in a spellbinding fictional reality.

I'm resting now.

Enjoy!



---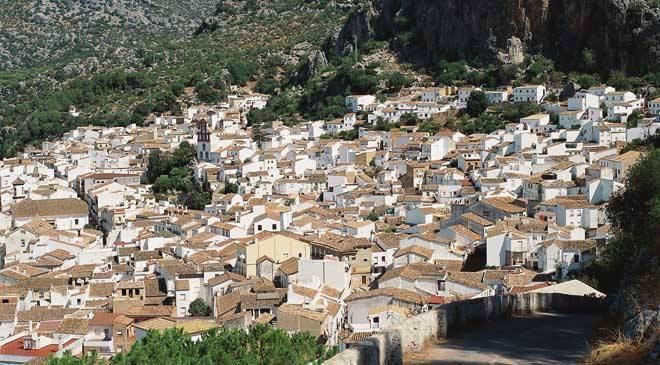 2016-10-02 - Ubrique, Spain
Ubrique, Spain is a weird place. It's so distant, otherwordly, so alien it's almost scary. The white city up in the mountains. Quite a spectacular sight.

I was initially thinking about hiking in the mountains but the hot weather and my limited physique have rendered this option almost impossible. Instead I try to relax more. Talking to foreigners on restaurants and bars. And to my great surprise I can make myself pretty good understood. Using a few words of Spanish and my mobile translation device. I'm studying Spanish now as I have realized that this is a good way to get to talk to people. They are interested in people that try to speak their own language. A great discovery to me.

In between I try to adjust to the new environment. Using meditation and thought-control to make the best of it. At the same time I'm working on my new novel Ascension which is about two seekers in a natural reserve that is an entire planet.

(Quite a parallell to the region of Ubrique where two national parks meet in the same place...)

The bus ride from Seville, Spain to Ubrique was one of the highlights of this trip so far. Going from the lowlands up in the mountains to find a really calming place. But it has been exhausting to tell the truth. So many walks up and down high hills and the heat from the sun to add to it. That is the main reason I'm calming down. Trying to get to know the people instead of walking up in the mountains. And using meditation and thought-control to find structure in between.

My new novel is about this concept of enlightenment which not just is about self-realization but also the balance between different aspects of life. Becoming physical to get more spiritual. Becoming factual to get more fictional. More disconnected to become more connected. It's my largest project this far. But I take quality over quantity any day.

So that is about it. I'll keep you informed.



---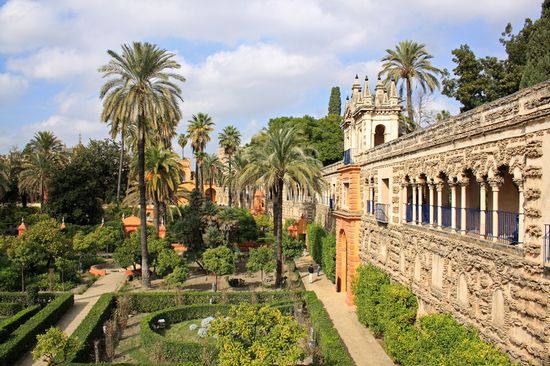 2016-09-16 - Seville, Spain
I went to Seville, Spain to find a peaceful environment to work on my online projects and enjoy myself too. I searched for a way to prolong the Swedish summer with an interesting culture and friendly people. Finding the way to inner peace and increased creativity (among other things).

What I found was that people were very much relaxed and living in the present moment. They were relaxed but not without external activity. In fact they were very much running around all the time. Talking loudly while they were moving around in the city.

Peace and quiet is not so much about ceasing to be active. It's just a mindset: Being in the here and now. Never longing anywhere else and not stressing that moment. This is easy to say but it's much more difficult than what many people think. You have to be in a good place to start with. Meeting people with the same kind of mindset. You might also have to use regular meditation practise to still the mind. But it's more to this: Finding inner peace to me is also about being passionate. I can surely say that my previous year working as a normal worker made me much more stressed and uncomfortable. Finding the way to passion is another thing. Loosing oneself so deep in passion projects that time ceases to exist. Never rushing anything. Never doing anything without pleasure. One has to find great enjoyment. Like writing texts where every word counts. And writing what interests oneself so one never wants to escape it.

Great pleasure is also a way to clarity. As the timeless state of mind pushes confusions behind and one can truly see oneself as one is.

Becoming enlightened.



---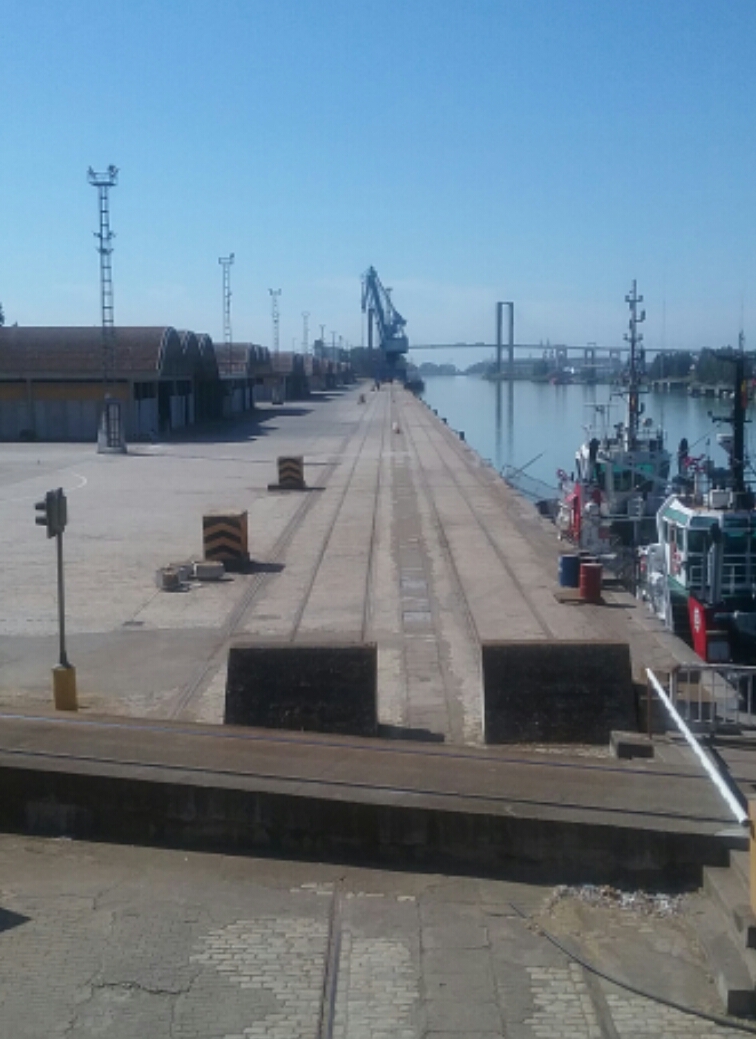 2016-09-12 - Seville, Spain
It's quite amazing.

Yeah, I've said it and I'm saying it again: Quite amazing.

Quite amazing to dwell in an alien place. Submerged in the depths of a foreign culture. Spain is not very far from Sweden but it's another world entirely: New smells, new sights and quite a different human temperament.

I've had some difficulty adjusting to the foreign land. Almost as if my previous year working in Sweden have made me a bit uncomfortable with travel. I have been working hard to keep the travel spirit alive. To endure the countless walks, the people swarming all over the place and most of all: the heat.

It's the culture chock and also the countless fears and irrational thinking patterns that play on the psyche when one is traveling by oneself. But I have started to love the challenge of making a living in another world. Working with online projects, eating cheap and sleeping outside.

Many ups and downs but mostly ups compared to my previous year working for money in Sweden. You have to think straight and go for new options. No day is entirely the same.

What attracts me to this lifestyle then?

It's the freedom: To come and go as one likes. To be able to think independently and create from that mindset. But I have also come to look at my travels as passionate work. To work on online projects anywhere in the world. As a vagabond. The most important thing is the independence as I'm a creator by heart.