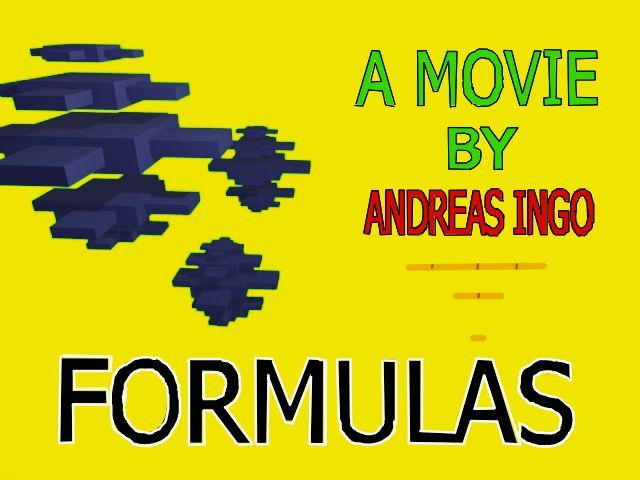 FORMULAS
ANDREAS INGO'S FIRST FILM
Take a look at the new film Formulas with a running time of 2:04 minutes. (435 MB)
The video-file can also be downloaded as a MP4-File here (8 MB) with some loss of video-quality.
It's a short film with an abstract mathematical language describing the birth of a new intellect represented by original music made in FastTracker 2 for DOS and images created using Blender for Windows, the 2D-graphics program "Krita" and some video editing software.
It was a joy of creation that needed some preparations mostly concerning the technical aspects of the film-making.
The poster to the film can be downloaded in larger size here.
The most remarkable thing about this film was that it was made in a frenzy during only three days. Rewarding the filmmaker with new insights into the process of filmmaking leading to new visions for his coming films.
A version of the film with Swedish subtitles can be downloaded here.